SCRUMPTIOUS CHEESE
TAKES SHAPE
The expert hands of our cheesemakers transform the milk into cheese, shape it and take care of it through the entire processing phase.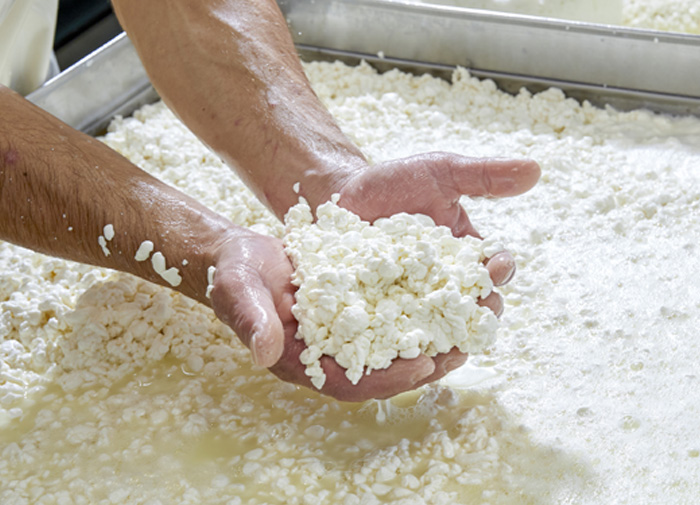 WHY PRODUCE IN THE VALLEYS?
In our cheese plants the milk takes shape. It is only by processing the milk at a short distance from the pastures, that the flavour is enhanced becoming unique, with an appetizing emotion.
CHEESE WITH THE HEART OF PIEDMONT INSIDE
All of the passion and tradition of a unique world of its genre thrives in the milk produced on our mountains. This is because the secrets of the excellence of our cheeses are enclosed in the values of this territory.
The cheesemakers start transforming the milk using native ferments, cooking and crafting it until the cheese takes shape. It is a creation which stems from ancient know-how.
It is the miracle of nature and the ability of man. Tradition and innovation blend together giving birth to a new appetizing piece with a fresh scent and flavour.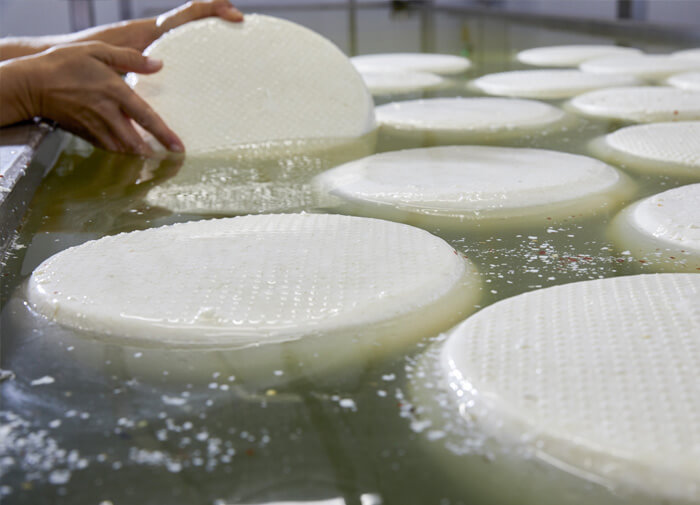 Before being transferred into the ageing chamber, all pieces are immersed in a saline solution and allowed to stand for several hours.
Small processing steps that contribute to the uniqueness of our cheeses.