ALL OF OUR
CHEESES ARE UNIQUE
EVEN IN THE PACKAGING
There is value in every piece.
This is why we package our own cheeses by hand,
with patience and loving care. It is a sign of the quality of Botalla creations.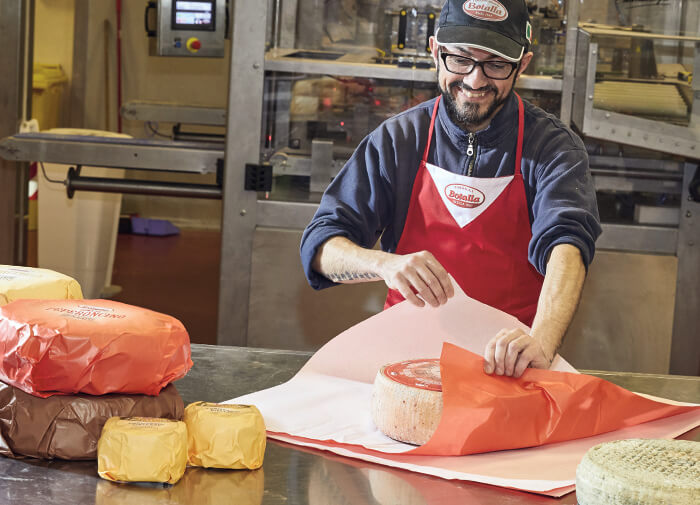 For each of our cheeses we create a recipe, we age it with care and dress it in a custom made covering to make it 100% unique.
ONE AT A TIME HAND PACKAGING
Uniqueness starts from the quality, grows in flavour and is perfected with a final touch. Our cheeses are hand packaged because they deserve the right care for authentic values.
Two automatic packaging machines have been specially created for us to expedite the packaging process guaranteeing special care in the wrapping which distinguishes us.
QUALITY, EFFICIENCY
AND PRECISION
Our shipping warehouse guarantees a logistics service which assures regular, safe and guaranteed shipments.
READY FOR THE BEST SHOPS IN THE WORLD
This is how our flavour goes beyond the borders of this corner of Piedmont to delight the palates of gourmets all over the world.