IT IS TIME AND
LOVING CARE THAT
MAKE THE DIFFERENCE
In the Botalla cheese there is the culture of our mountains, where every peak must be conquered one step at a time, without rushing.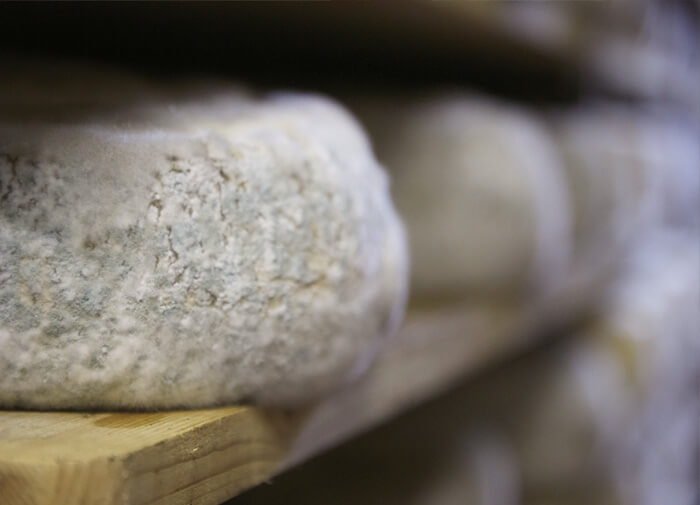 AGEING ACCORDING TO TRADITION
Every piece is perfect because it is unique, created by ancient crafting ability. Every form is cared for through every step, day by day until perfect ageing is achieved.
TRADITION IN THE HEART OF BIELLA
In chambers with cork lined walls and a special micro-climate, the cheese rests on pinewood boards for ageing, sealing in its heritage of scents and flavour.
GESTURES OF ANCIENT KNOW-HOW
During the ageing expert hands turn, caress, wash and brush the pieces one by one. Just like once upon a time, according to the canons of the ancient art of cheesemaking.
Some pieces continue the ageing process in the ageing cellars where for over seventy years a unique micro-climate has made our cheeses unique.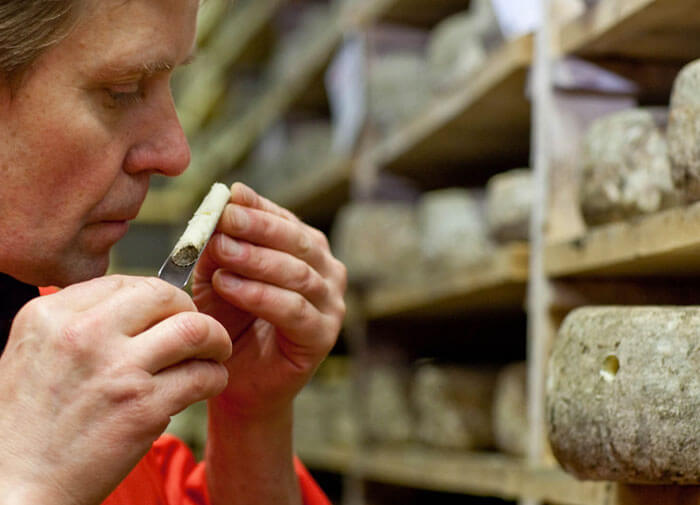 Only experience and the aptitude of our senses are able to capture the right equilibrium of aroma, scent and flavour. Our experts control the pieces one by one to guarantee maximum quality.